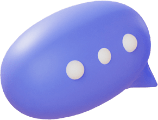 Social Media
Management
and more....
Here to satisfy the crowd, Right Social Media Management at Right Time
Choose Our Best
Pricing

Plans💎
We are offering Un-Believable Prices with Great Value. We have made it possible for everyone to make his Unique Online Presence with Super quality development and marketing services.
Social Media Management Services
Your Search for the Best Social Media Management
Company Ends Here
We offers comprehensive Facebook and Instagram strategies as well as TikTok and YouTube management. In fact, we provides a full suite of social media marketing and management services that company owners and marketers (no matter their niche) can believe in.
Social Media
Platforms

We Helps Manage
Reach Your Niche Market Audience With a Robust Social Presence
Over 2200+
Projects

Completed
Our Social Media
Management

Services
Reach Your Niche Market Audience With a Robust Social Presence
Best Social Media
Management

Agency
Social Media Service is the most essential part that helps acquiring organic traffic to the site, serving online organization to earn massive fans.
We are in an age where more than 70% of consumers expect a brand to have a social media presence. But, not just any social media presence—consumers expect your brand to have a tailored, cohesive social media strategy.
Almost every business can benefit from social media marketing services. While most companies know they should be using social media to market their business, they don't know what networks to invest in—Facebook, Instagram, Twitter, LinkedIn, etc.—or how much, and that's where our social media management services step in. Our social media management and advertising services remove the complexity of social media for business owners and let you stick to what you know best—running your business!